Over the weekend, we found ourselves chatting to a great bunch of bike enthusiasts who come to Wicked HQ every so often with a new hydrographics project. After catching up on the latest news on the circuit we continued to talk about what's new in the land of custom coatings and quickly realised that these guys had no idea of HOW MUCH MORE Wicked Coatings do than just water transfer printing and spray painting for bikes and cars!
As masters of transformation we are incredibly keen for our customers to know about all of our services – not just the ones that originally made us famous on Wheeler Dealers back in the day! Things are changing fast at Wicked HQ – although we will never forget where we came from (and never stop producing incredible hydrographics) we also want you to known where we are heading!  Automotive hydrographics and custom spray painting for the public will always be at the centre of our business – but we are SO MUCH MORE than just that.
Perhaps it's time to discover 3 things that you might not know about Wicked Coatings…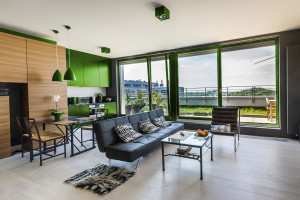 INTERIORS! We have produced some incredible results for both residential and commercial interiors. Using a number of techniques we can produce a wide range of textured and weathered finishes for walls, furniture, light switches, security panels and so much more. Incredible effects can be applied to a huge number of household items from speaker stands to glass ware.  From carbon fibre to wood grain, animal print or stone, our spray painting and water transfer expertise can help you realise your dream interior and at a fraction of the traditional cost. When it comes to injecting a little flair into your home or commercial space then you really need to call us on 01202 622258 to discuss your requirements as this is one of our specialist areas. Alternatively, have you used our new demo functionality yet to experiement with your own ideas? If not, then it's time to go have a play..
SPORTING EQUIPMENT! Some of our best and funkiest work has been for leisure equipment – especially in the commercial sector.  When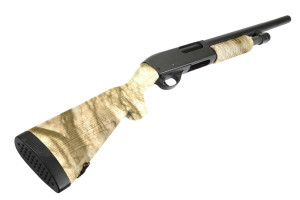 Recreation Ltd approached us to design a new "Toxic"  model for their Razor Crazy Cart line, we were only too happy to oblige. Catch up on the full story here – these things are insanely fun to ride by the way…  As a leading licensed applicator for Realtree camo we can apply a huge number of awesome RealTree camo water transfer patterns to guns, helmets, games consoles, binoculars, camping equipment and literally any kind of sporting equipment. Don't waste your money on looking for the finished product in the shops – be UNIQUE and come to Wicked Coatings for some individual customisation. If you are a manufacturer, swing across to our commercial website and check out the services that our ISO:9001 accredited team can offer the recreational sector.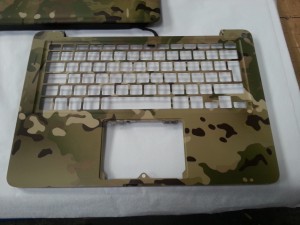 ELECTRONICS! Who doesn't want to look cool when it comes to gaming? Got the same console as your mates? Forget it! Go bigger than that and have your own console or keyboard customised by us! Check out what we can do when it comes to electronics, it will literally blow your mind. Camo, carbon fibre, ganja leaf, skulls, abstract, animal print, snakeskin – we could go on but why not check out our gallery for yourself and get in contact when you are ready to kickstart your customisation! For high volume production, we work with manufacturers to produce show stopping results in our Poole facility. Call us on 01202 622258 if you have a commercial requirement and we will be delighted to assist.
And that's just the tip of the iceberg! We are also hard at work within the aviation industry to produce some never seen before interior solutions for commercial airlines as well as refurbs and refits for private jets. If you have any kind of commercial or industrial coatings requirement then jump across to our commercial website and see how we can help.
Back to the factory we go now – over and out!