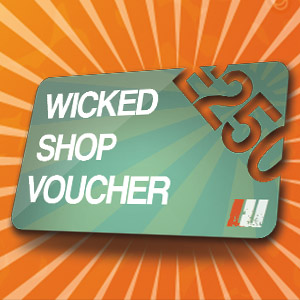 Following on from the success of our Facebook competition in January, we are now ready to release our next challenge…
Hydrographics fans around the country will be delighted to hear that the LOOT IS BIGGER THAN EVER next month with the following prizes up for grabs:
1st Place: £250 worth of Hydrographics vouchers
2nd Place: £150 worth of Hydrographics vouchers
3rd Place: £50 worth of Hydrographics vouchers
Taking part from the 1st September 2013 couldn't be simpler – here are the steps to take to Hydrographics voucher glory:
Step 1:   Make sure that you have "liked" our Facebook page
Step 2:  Supercharge your chances of winning by liking and sharing our competition announcement post on Facebook!
Step 3:  Click HERE to ENTER!!!!
Step 4:  Answer five simple questions
Step 5:  That's it! So simple! All you have to do now is wait for the competition to end on the 30th September 2013 and we will be in touch by email by the 5th October if you are one of our lucky winners.
Many of you will know exactly what kind of Hydrographics customisation you will spend your vouchers on but for those of you in need of a little inspiration just check out our project gallery here.
You are only allowed to enter the competition once and prize vouchers are redeemable against any Wicked Coatings' products or services.
Terms and Conditions apply
Good luck to you all!