A top weekend for the Quattro Plant Wicked Coatings Kawasaki team at Saturday's International North West 200 road races. Glenn Irwin and James Hillier rode in a first and second performance. Hillier went on to take his maiden NW200 race after leading the Superstock race from start to finish.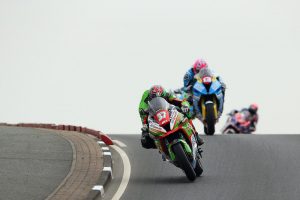 Pete Extance, Team Owner, said: "It's been an amazing day for the Quattro Plant Wicked Coatings Kawasaki team and for Kawasaki UK with their first Superbike win at the North West 200 since 1977. Both riders rode a superb race in very tricky conditions and they did an amazing job to bring the bikes home in first and second. In the Superstock race, James set about his task with an excellent start and, full of confidence after making the right tyre choice, he led from start to finish.
"To open up a 20s lead at the NW200 is unheard of given the quality of field and he took a well deserved victory. I'm so pleased for both riders and they've worked well as teammates all year. It's a terrific boost for James ahead of the TT and also for Glenn going into the next British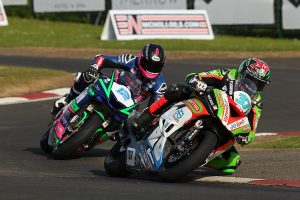 Superbike round where he'll be looking to climb back up the leaderboard."
Good luck to Hillier at the Isle of Man TT races! And we'll be watching Irwin in the next round of Bennetts British Superbike Championship at Donington Park next weekend.