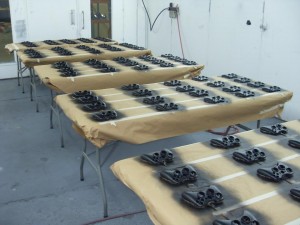 We are delighted to announce that, due to on-going successes, we are launching a new website specifically tailored for the industrial custom coatings sector of the market.
We will be focusing solely on providing protective custom coatings for the marine, aviation and military sectors, creating a dynamic and bespoke service which will revolutionize this sector. We are experts when it comes to new coating technologies and we will be able to provide a one-stop-shop for all your custom coating needs. We understand that this sector needs strict conformity to industrial coating regulations and we can provide certification to all standards including the FDA (Food and Drug Administration) and MOD (Ministry of Defence).
Our large state-of-the-art facility provides the platform for on-going contractual work alongside a tried and tested distribution network of trusted partners. Here are a few reasons to use us for Protective Coating:
Industry Specific Protective Custom Coating Finishes
We can provide and conform to any industrial coating services specification carried out in-house to exacting standards.
Excellence
All of our team are highly qualified in the field of protective coatings and have worked in all aspects of the industry over many years. We are also being recognised with the ISO9000 certificate.
Innovative
Whatever your needs, we will provide innovative solutions to every aspect of your industrial coating, from inception right through to delivery.  To contact a member of our team, please click here and we will get back to you shortly.