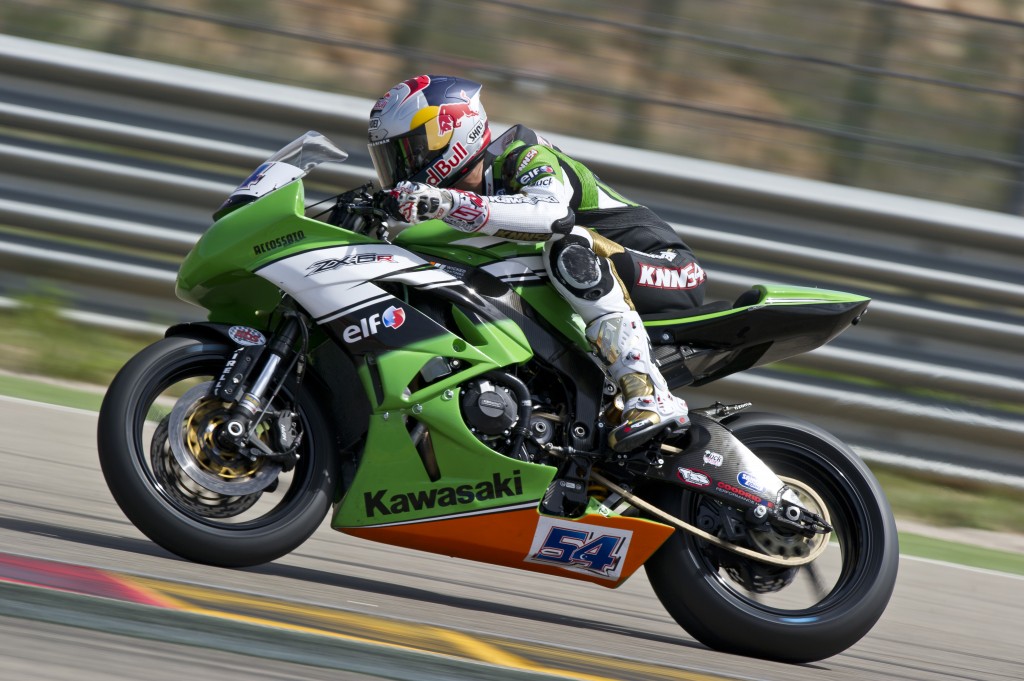 Today has been a difficult day for both riders and crew with both bikes suffering technical problems in the first session.
Kenan managed to put in three laps during FP1 before suffering a technical issue at turn 10 that forced retirement to the pits. Kenan finished FP1 with a best lap time of 2:05.346 , 2.517 seconds behind DMC-Panavato Yamaha's Kev Coghlan who finished fastest in this session.
The team worked tirelessly to resolve the technical issue for FP2 and Kenan took to the track feeling positive about improving from the previous practice session. After a successful 14 laps of the 5.344km Motoland Aragon circuit, Kenan put in a fastest lap of 2:03.173 which was over 2 seconds faster than his best lap time in FP1. This left him fifth overall, 0.712 behind Phillip Island race winner Jules Cluzel who put in the fastest lap of this session. Kenan has one final free practice session tomorrow morning and the team are confident that further improvements can be made before qualifying begins at 15:55 local time.
Fabien's luck in FP1 was similar with only five laps completed and a best time of 2:04.393 leaving him 22nd due to issues with the bike electronics. Improvements were made to the electronics system before FP2 and Fabien was clearly more confident and happy with the way the bike was working. He put in a best lap time of 2:01.511 over 13 laps, almost 3 seconds faster than his FP1 time, making him the 6th fastest EVO machine on track. Track time for Fabien begins at 09:45 local time tomorrow with free practice 3 before Superpole begins at 15:00.
Kenan Sofuoglu – Rider – World Supersport Championship
"Today was frustrating for me, since Phillip Island I have not ridden my bike and I was really hungry to get on and ride but immediately we had technical problems. This meant I missed most of the first session. I was hoping this afternoon I could do some laps and get my rhythm around this circuit and I started to improve step by step. I finished 6th and I can not say that it is a good result but I think I can say it was good after everything that happened. Tomorrow, for sure, is the day to go faster."
Fabien Foret – Rider – World Superbike Evo Championship
"I was feeling frustrated this morning as we had an issue with the electronics. I was looking forward to riding the bike this afternoon as I was confident the crew could improve things for me before the second session and they did not disappoint me. I was happier on my bike in this afternoon's session and put in some good lap times. I am in a better position for tomorrow and I am excited to get back out on track on my Kawasaki ZX-10."